The Decision
Traditional aviation, in the last 20 years, has faced some crisis. The prices of certified aircrafts had reached stratospheric levels, designs had become obsolete and inefficient. Today a Piper Arrow (Embraer Corisco here in Brazil) costs USS 250,000.00 at the factory, an impracticable price even for a Middle Class American citizen. In order to give you a better idea, in 1978, the numbers of aircraft produced was 10 times more than today. Economic factors, such as the Petroleum Crisis were the main cause for this collapse, along with high costs of materials and workmanship. Here in Brazil, the reason for this decline was mainly due to economic crisis, governmental end of the subsidies and incentives, and now to the high value of the dollar.
The experimental aviation movement, or custom builts, experienced an impressive growth, in the whole world in the last 20 years. This growth was due to the need to fill this gap of the absence of design, innovation, technology, research and mainly, low cost. Experimental aviation is, without a doubt, the future of general aviation. Designs are modern and efficient. Today there are more than 700 project options from 300 different companies.
In mid September of 1999, my father Eduardo and I had argued the possibility to construct an aircraft of high performance, full aerobatic, with good relation and cost effective. Following are the main possibilities and the conclusions:
· Lancair : The Lancairs, made with carbon fiber, they are the finest homebuilts available in the market. One of them, the Lancair IV-P, pressurized, reaches 292 knots with a 350 hp piston engine . The great problem with the Lancair IV is that it is an extremely hot airplane. Its stall speed nears 90 mph, and with a final cost of more than USS 400,000.00, it's impracticable for any normal Brazilian citizen. The cheapest models are the Lancair 320 and 360, with kit prices starting at USS 40.000,00. This 300 Lancair line has a considerable number of registered accidents related to longitudinal stability, which is sufficiently deficient.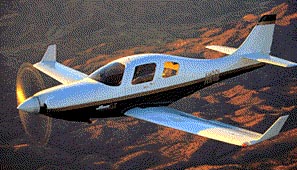 Lancair Iv-p
Advantages: Speed, Range, Structure
Disadvantages: Price, Handling, and Construction
· Glasair : The Glasairs , of New Glasair, are very refined composite airplanes, but also "hot" ones. The top of the line 300 hp Glasair III, reaches 255 knots. The cheapest models are the Glasair II FT , Glasair II TD and Glasair II RG . Glasairs II also have some registered accidents related to its static stability, or either, serious accidents had occurred because it did not tolerate the C.G. in the back limits. The Stoddard-Hamilton (today is New Glasair) re-projected the empennage and apparently solved this problem. The composite airplanes have a great disadvantage versus the metallic ones when it comes to atmospheric discharges: they are airplanes that isolate electricity. There has been cases of airplanes that had been simply pulverized by lightning . The serious problem was dealt with by Stoddard, and in 1993, with NASA´s help, it launched a program called "Lightning Protection"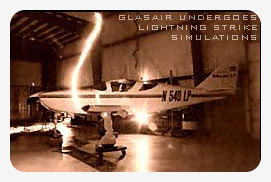 Lightning testing
. A Glasair III prototype with an incorporated metallic mesh was built inside the composite structure, along other modifications, but the adaptation cost was still approximately USS 11.000,00. The price advantages and disadvantages of a Glasair are the same ones of the Lancair.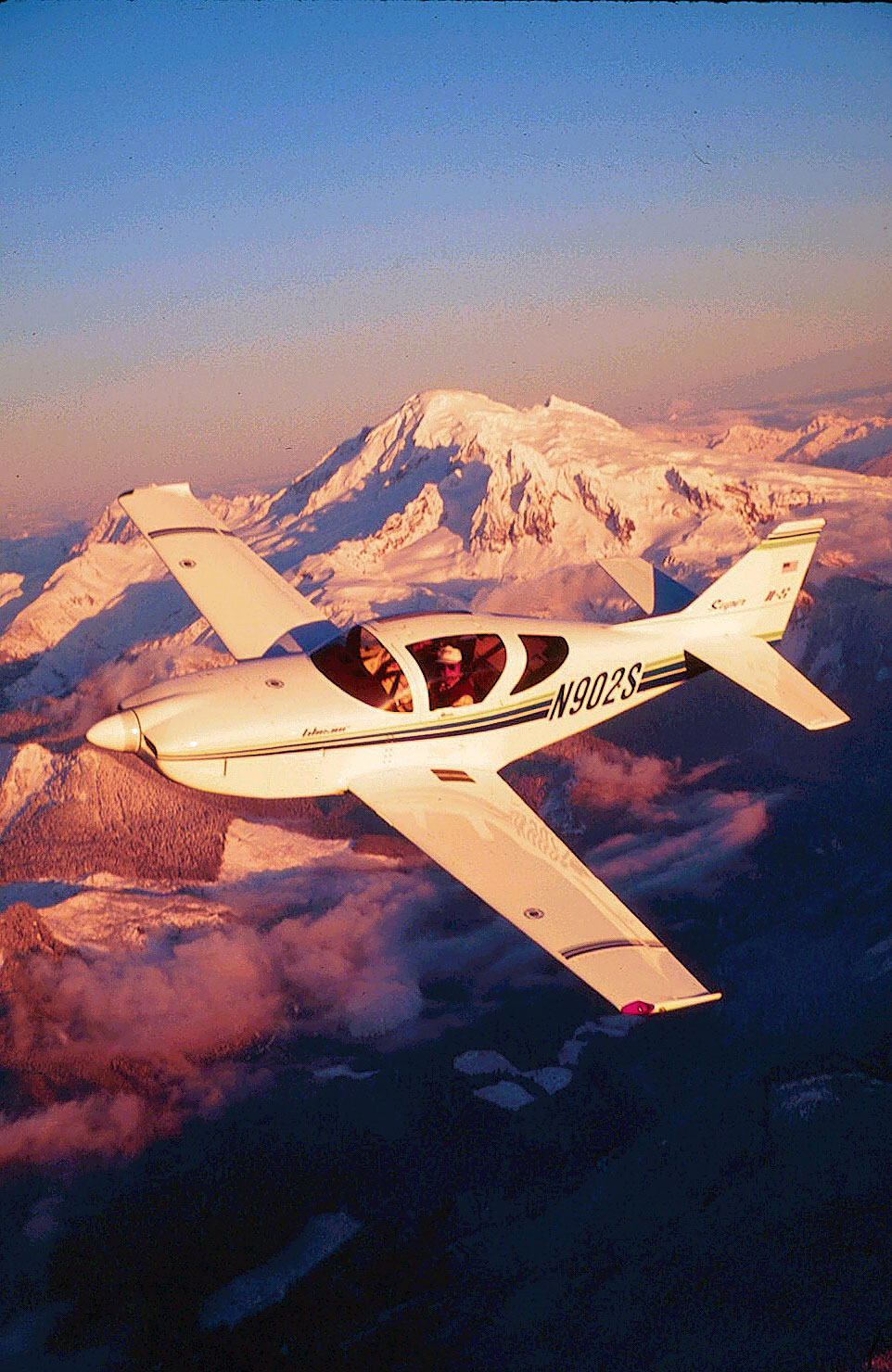 Glasair
· Velocity: The Velocity is, without a doubt, the best representative of the canard design . They are aircrafts of a different design , with rearward engine, wings, and a nose pitch airfoil (canard). Using the projects of the "magician" Burt Rutan as his base (Long EZ, VariEze), in 1984 Danny Maher (a boat builder, believe or not!) wanted something more spacious and with 4 seats. The result was a beautiful composite project, with a Cadillac cabin, and windows that give it a differentiated design. The top of the line Velocity XL RG, cruises at 200 KT on 260 hp and its kit costs around USS 45.000,00.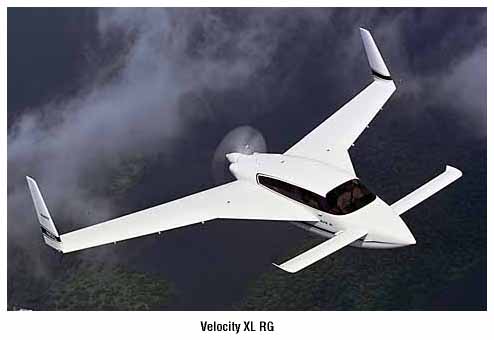 Advantages: Speed, Internal Space, Handling, Range
Disadvantages: Aerobatic maneuverability, Construction, Rain Flight (it loses 30% of speed),
· KR's :Projected by Ken Rand in the early 70´s. Probably the KR's are the most popular homebuilts in Brazil, because they are made of wood and laminated composite, and have low construction/operational costs. But the advantages stop here: although accepting VW power plant, and cruising more than 140 Mph (225 km/h), these airplanes have very small cockpit, making it an uncomfortable cross country aircraft. Its pitch characteristics are hostile. It is possible to construct a Kr-2 with less than R$ 20,000.00 (US$ 6,000,00), but with the American kit costing US$ 9.000,00. Here in Brazil, the american spruce wood is substituted by the abundant freijó.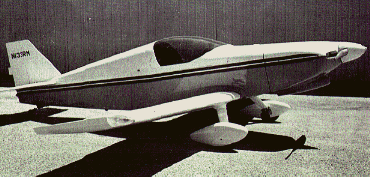 Kr-2s
· RV's: The RVs, of Van´s Aircraft , are the most popular homebuilts of all times, with more than 10,000 kits sold and 3,000 airplanes completed and flown. Among them it has the RV-7, the great Mustang II rival, both are close in configuration, metallic construction, good handling, price and performance. We think that composite construction is quite complicated, so we opted to build an airplane that was metallic and had an easier construction. Despite the good performance, well-elaborated plans and manuals, and excellent builder support, we still had opted to build a Mustang II. Here are the reasons: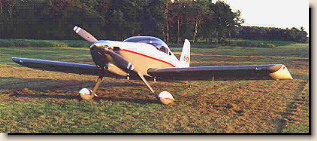 RV-7
Performance: The Mustang II is about 17 mph faster than the RV-7 with same power plant configuration; and the tapered wing allows higher and more economical flights.
Cost / Benefit: The PP-XYS will have a cruise consumption of 24 miles per gallon, excellent for an 180 hp aircraft; only as a comparison, an Embraer Tupi (Piper Archer II), with the same power plant, consumes one gallon every 14 miles
Appearance: The beauty of the Mustang's tapered wings surpasses those "Hershey's bar" RV wings, and the true bubble canopy guarantees excellent visibility;
Range: Mustang II achieves 1200 miles range, while the RV doesn't pass 800 miles
Construction: The Mustang II's wings are more difficult to build, but its fuselage is much easier, because of its flat belly that does not require complicated jigs.
Structure: The Mustang II's main spar is very strong, and the wing's attachment fittings suffer less structural loads. In 1998, a Van´s factory demonstrator RV-8 lost the left wing in level flight, killing its two occupants. There are a lot of controversies about the accident. The Mustang's landing gear blades, made of 4340 steel alloy, had been projected for a 500 feet/ min sink hard landing, without causing any problems or structural damage.

The Mustang II´s robust main wing spar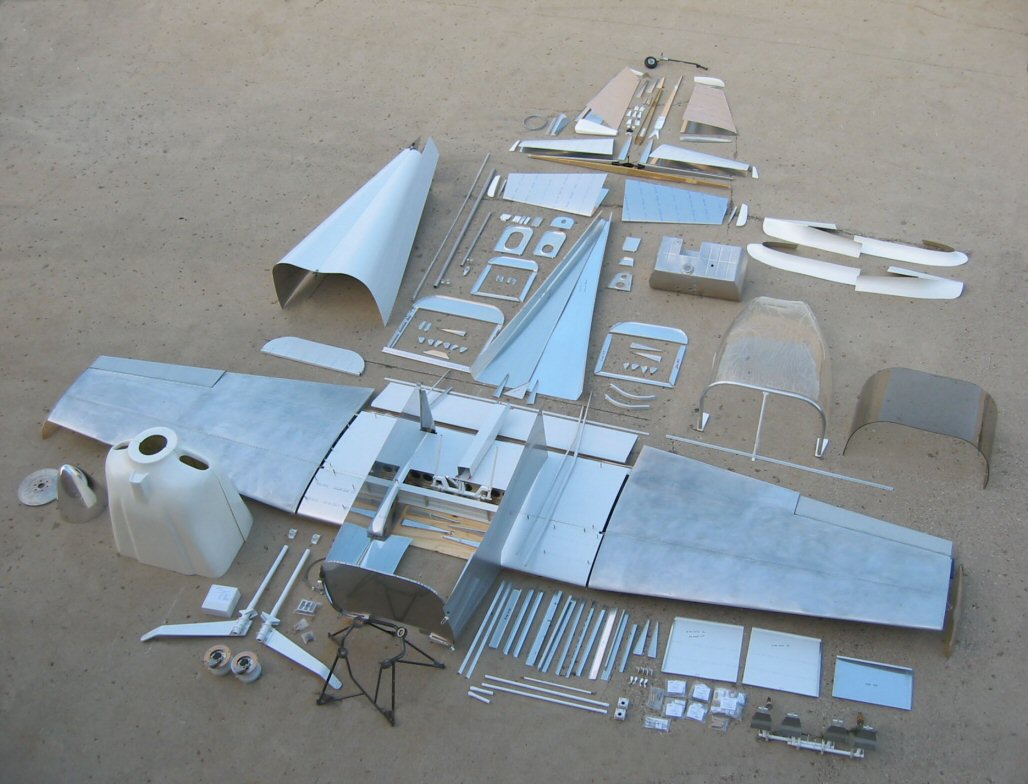 Mustang Aeronautics current very fast building kit, with completed center section and wing panels