Experimental Mustang II

First flight was done on 1st june 2003 !

Last site updated

in

11/30/2003

Latest: Brazilian Air Force Academy fly in

Take a look at My completed Mustang pics. and inflight and celebration pics. sections

Videos: First Landing (on board camera) 6.1 MB

Take Off (from the outside) 7.8 MB




INTRODUCTION

This homepage deals with two projects. The first one is about the construction of an experimental airplane, made with excellent workmanship, in the outskirts of the Federal Capital. The thing that moved me and my father Eduardo, both civil engineers, to face this challenge, was the futuristic vision regarding small aviation, called General Aviation. An accessible and low cost aviation for people who desire to have their own personal airplane. An airplane that allows long trips in a short space of time, and that also provides high doses of adrenalin in aerobatics. The involved people in this process had never faced so great challenge, therefore they are not aerospace engineers. An experimental airplane can legally be built by any person (amateur builder), but in our case, this process involves 3 distinct people. It was necessary to spend hundreds of hours in the analysis in the airplane to be constructed, reviewing the numerous construction manuals and plans, articles and published research, photos of other builders, sites and internet newsgroups.

Another great project is to fly this completed airplane, near in the future, from Brasilia, Brazilian Capital, to Wittman Field, Oshkosh Airport, Wisconsin State, United States. Every year, the world's biggest aviation event, called AirVenture

,

is hosted at this airport, including thousands of exhibitors, millions of visitors, and almost 15,000 airplanes from around the world

.

These airplanes are commercial, experimental, custom-builts and warbirds.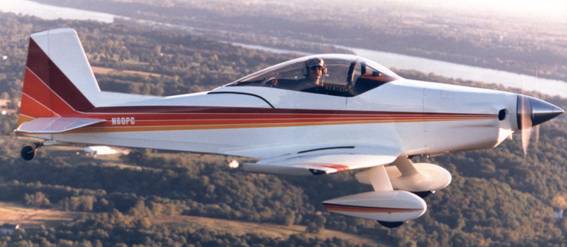 Mustang II
And
the chosen airplane is the Mustang II. Mustang II is a high performance experimental aircraft, available in plans or kits, all metal, low wing, with two side by side seats, conventional fixed landing gear, for both sport categories (aerobatic) and cross country flights. Its american design is based on the popular single seater Midget Mustang racer, one of the great sensations of the late 40's and early 50's. Its NACA 64a212 laminar flow airfoil allows it to fly up to 200 kt at altitude, inverted flight and its wing with +2,5º washout gives good stall characteristics . The fuel capacity consists of 61 gallons (231 liters) total, with a 18 gallon (75 liters) tank in each wing and a 25 gallon (94,5 liters) header tank, giving the possibility to fly it for over 7 hours. The aircraft is fully aerobatic, with maximum service load factor of +/- 6 Gs and ultimate load factor of +/- 9 Gs. The
FAA
few accident data prove that the project is safe, with more than 100,000 hours been flown.
Registration Marks
: PP-XYS
Serial Number: M II 2035
Place of the Construction: Luziânia (SWUZ) airport, Goias state, just 40 miles away from Brasilia
Estimated (supposed) construction time by manufacturer: 1300 hours
Current time of construction
: 5000+ hrs.
Start building: May/2001
First test flight
: 1st june/2003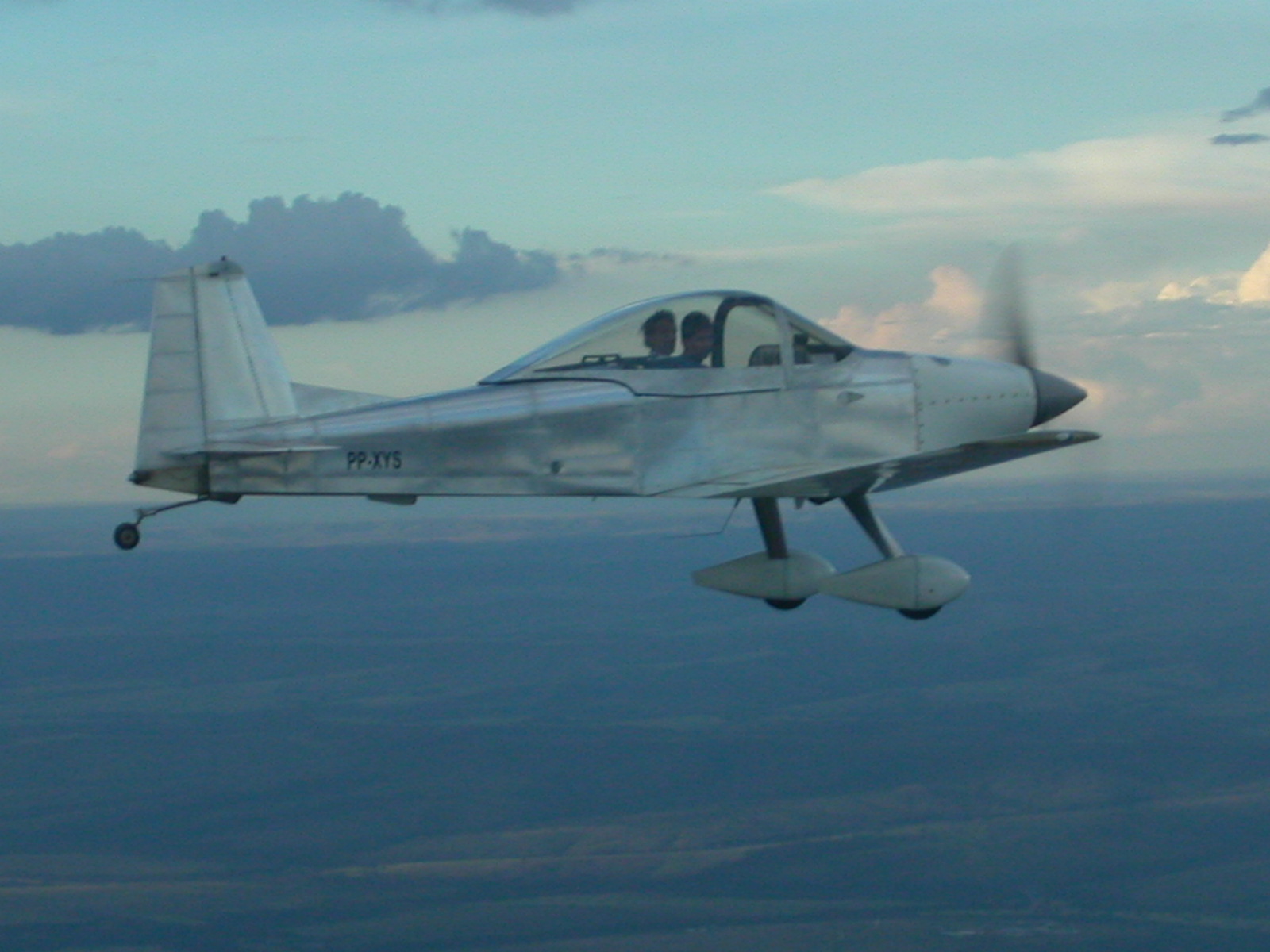 The second M II flying over brazilian skies
Cruise speed 23" @ 2400 rpm = 203 mph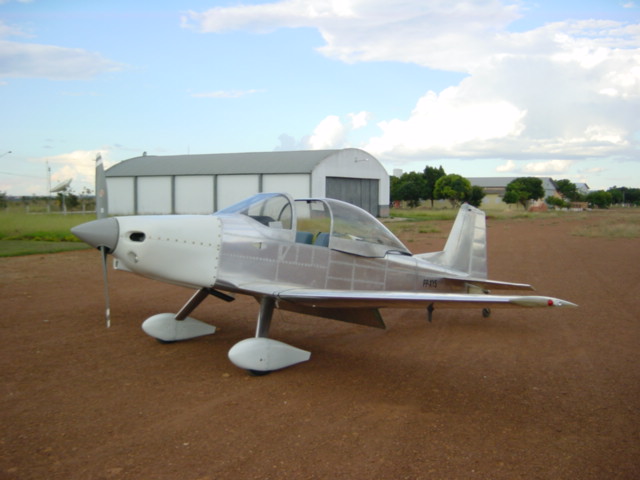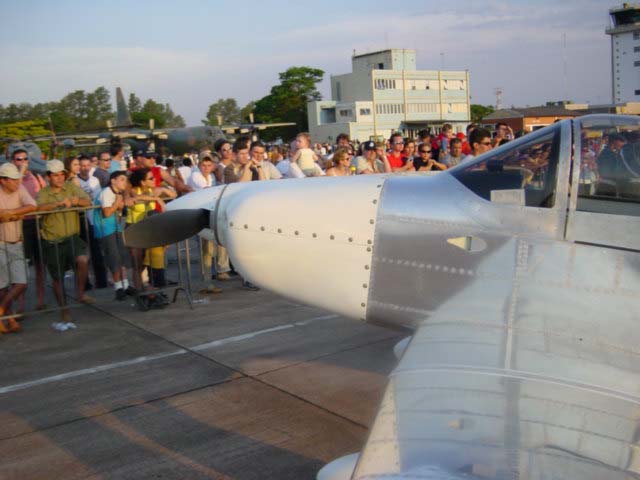 Total flight time: 17.9 hours & 43 Landings
Accesses since 08/22/2002
Questions?Suggestions? Please contact
Fabiano Almeida in faroeira@uol.com.br
Words that touched me a lot:
"Good Morning Fabiano Almeida:

I very much enjoyed reading about your father Eduardo and your joy in
building the Mustang II. Congratulations on a job well done. My father
David E. Long designed the first Midget Mustang to be a fun to fly high
performance airplane years ago in 1947. I am sure he is very pleased to know
how much you have enjoyed making and flying his aircraft. Surely he is
smiling from the Heavens above. Enjoy.

Bob Long, 11/19/2002 "
"
What My Mustang II Means to Me" (by Kirk Harrell)



At the end of the day or after a long hard week, I go to a little hangar that is non-descript. That little hangar looks like 30 other little hangars, all lined up in a field of well mown grass and Whip-Or-Will birds. Inside this hangar is a suit of armor I hammered out myself. Tailor made to fit me perfectly. When I put on this suit of armor, I take off the cares of my life, and go defy gravity for awhile. My spirits are lifted as the cares of the world are left on the ground and I gain some perspective of how small my problems really are as I see tiny cars traveling tiny roads, a sunset after everyone else has missed it, a sunrise before anyone else can see it, a shining golden river twisting off into the distance .
After awhile I come back and climb out of my suit of armor and become a normal pedestrian again, but when I pick up my cares to take them home, somehow they are not as heavy, and the car finds its way back to my driveway as I dream of the next time can defy gravity and escape the bonds that so many never can shake.
This is what my Mustang II means to me. "