History
At the end of the Second World War , aviation tried a great jump in popularity. New technologies, materials, constructive techniques and great projects had appeared . One of them, the Midget Mustang , appeared in 1948 by the hands of the Piper Aircraft Chief Engineer, David Long. Everything started at the factory in Lock Haven, Pennsylvania. He projected a little aircraft that much remembered the great North American P-51 figther, so he had flown it in the Cleveland national air races, that amongst others races had become a fever that time. Its performance was frightful! With only 85 hp produced by the Continental engine C-85-fj, this bullet aircraft reached an impressive average speed of 170 mph (274 km/h), taking excellent places at the races where it participated. Long was excited with this fact, so in 1952 knocked at Schweizer Aircraft´s door, a well known helicopter and glider manufacturer.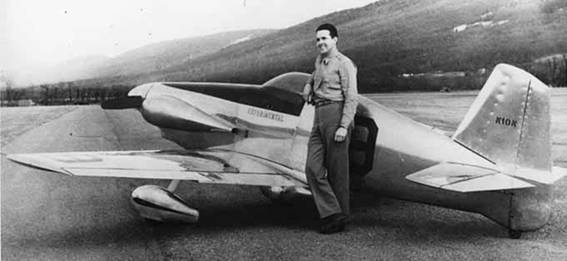 David Long and one of his prototypes, in Lock Haven, Pennsylvania
The Schweizer had planned to sell it as a high performance sport airplane but, when Long was doing a flight test with a prototype, a great tragedy happened. His cockpit was filled with smoke and he was obliged to bail out. Unhappily, the height was insufficient...

With Long´s death, Schweizer had abandoned the project and the design rights were purchased by Dr. F. Torrey. He, then, resold them to Robert Bushby in 1959.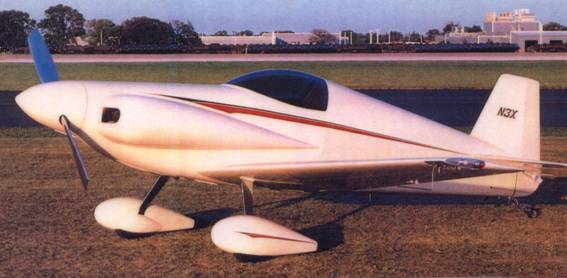 Midget Mustang
Robert Bushby, who started selling the Midget plans, had incorporated several improvements in the Midget , such as the use of Alclad Aluminum , more engine horsepower, new aerodynamic fairings, etc. In 1963, Bob Bushby started to work on a biplace model based on the Midget . In the 1965 Rockford EAA ( Experimental Aircraft Association ) convention, he showed it (by trailer). Already in 1966 the prototype flew to convention and was well received.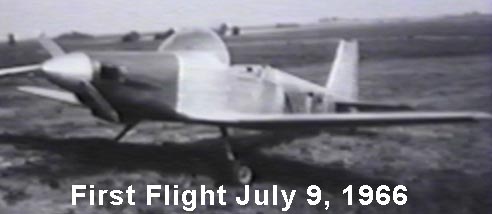 The First Flight
Since that, Bob nominated it as Mustang II and started selling only the plans. In 1992, Bob decided to retire and sell the design rights and tool rack to the young Chris Tieman, current owner of Mustang Aeronautics .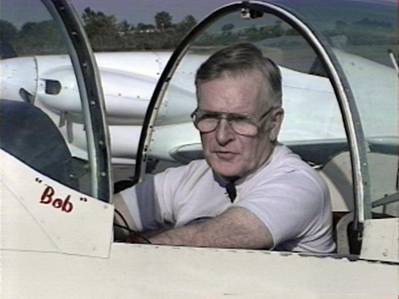 Robert Bushby, Designer of Mustang II
For over the years, the builders had refined the project, inserting wet wings, tiptanks and Thorp T-18 canopy, for more headroom. Today´s current kits, which have reduced (a lot) the building time, have increased the popularity of Mustang II , with almost 2500 plans sold to date and more than 400 aircraft have been completed and flown.