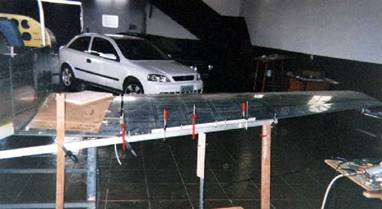 Photo 19
Photo 19 - Wing aileron and trailing edge alignment. Some "C" clamps and an aluminum rule were used , in order to prevent a wavy finish.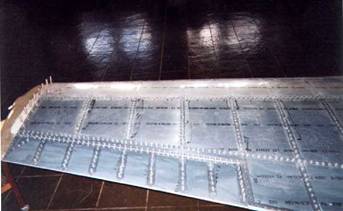 Photo 20
Photo 20 - Completed wings! Look at the perfect adjustment between the aileron and the wing. Itīs difficult to see the piano hinge. It looks like an glider aileron! Perfect!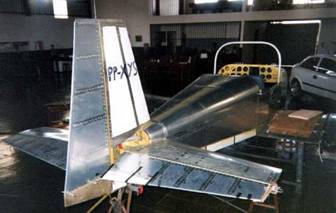 Photo 21
Photo 21 - Riveted empennage and tailcone.
Photo 22
Photo 22 - Windshield adjustment. Its height was determined with seats in tracks, in order to adjust the canopy height over my head.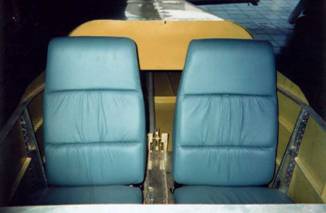 Photo 23
Photo 23 - The leather Piper seats on tracks, with sewing desing Beech Bonanza style.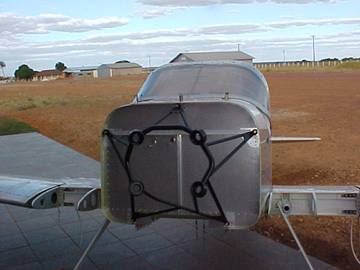 Photo 24
Photo 24 - Airplane on the gear, with adjusted engine mount and windshield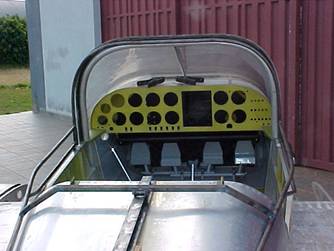 Photo 25

Photo 25 -

Cockpit show

. The rudder pedals, sticks and flap handle are installed. Note the beginning of canopy welding work and its central track.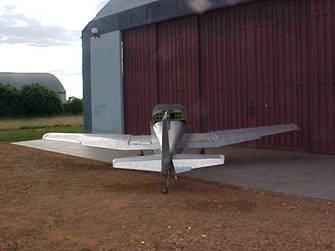 Photo 26
Photo 26 - First XYS "roll out".
Photo 27
Photo 27 - Conrado de Pinho, "Kiko" nicknamed (he looks like Dustin Hoffman). Natural of Birigui, city that made greats A & P sheetmetal mechanics. He is the main responsible for this excellent Mustang II quality.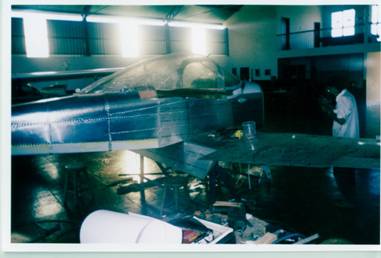 Photo 28
Photo 28 - The canopy height was determined by my seated position height.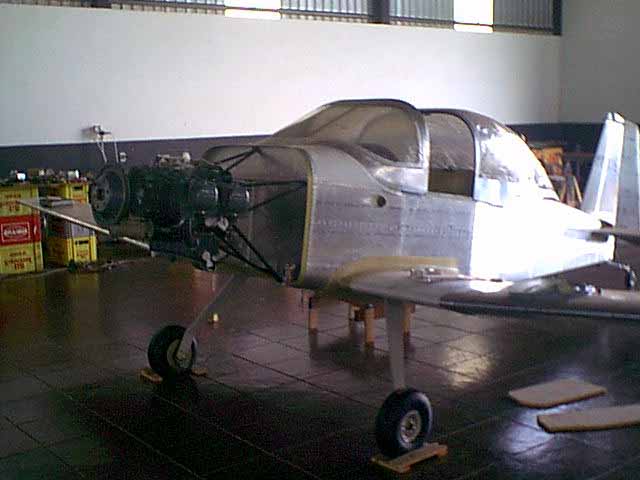 Photo 29

Photo 29 - Another angle of

canopy construction.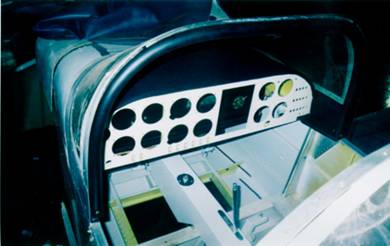 Photo 30
Photo 30 - Powder coated panel, the fuel selector valve and the panel fabric cover in place.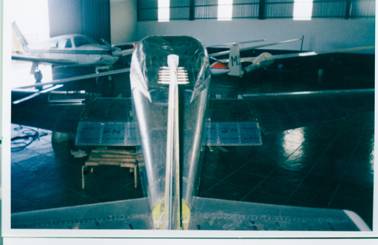 Photo 31
Photo 31 - Rear view from the empennage. Note the Thorp T-18 canopy and the ventral one piece flap (it will not give me asymmetry, of course)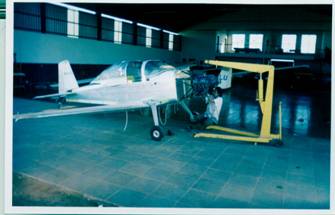 Photo 32

Photo 32 - Lycoming IO-360 Installation.

An illustrious visitor, the three time Formula One World Champion Nelson Piquet , an aviationīs fan, that gave me great moral support

in this project.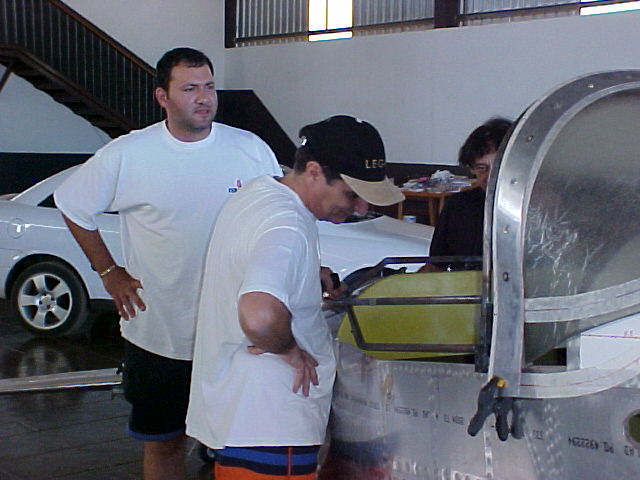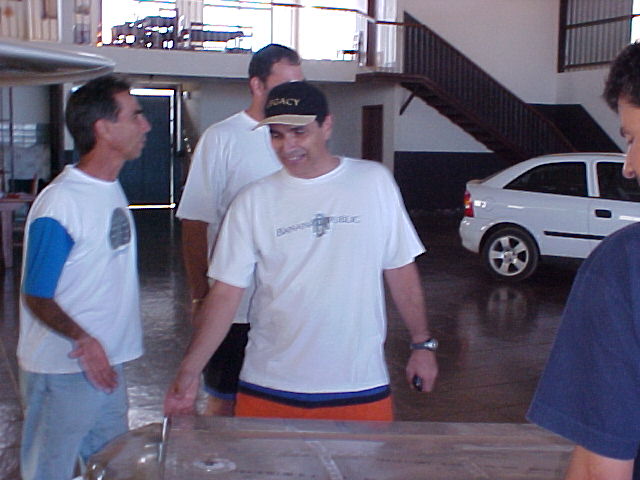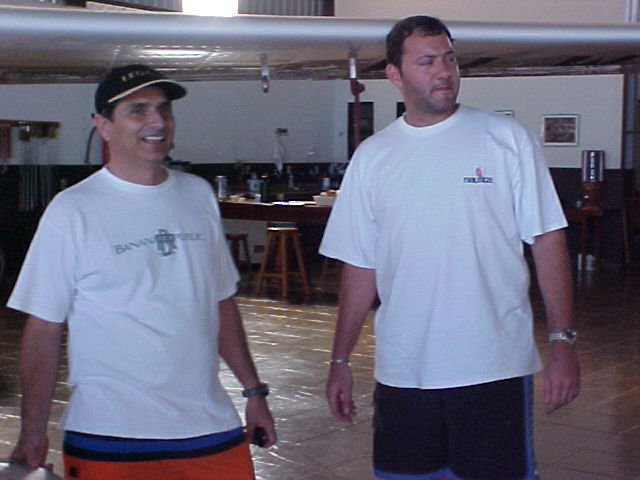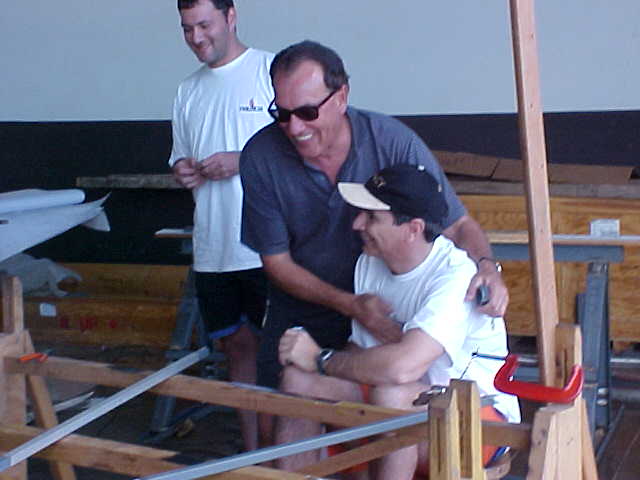 Nelson and my dad Eduardo
CONTINUES IN Pics 3